Love advice from experts
When referring to southern Cambodia, people often think of Kampot an interesting town located right on a river. However, not many people know about Kep, another small town on the coast. Kep is located about 30 km from Kampot and is usually a day destination for tourists. As a peaceful small town, visitors come to Kep will feel a slow life and impressed by its long history. Kep is currently developing as a tourist city but still retains many ancient beauty. And with its beauty, Kep deserves to be added to your list of must-see destinations in Cambodia. Here are some best things to do in Kep.
1. Lie on the sandy beach and snap a picture of the large status
The coastline in Kep is famous for its shiny golden sand, with its irresistible charm that will pull you into the spotlight than you can imagine. The beach is quite small but not often crowded, especially on weekdays. It will be a reasonable place for you after stressful working days. The charm of the coast in Kep is also large and impressive statues as a friendly greeting of the people here to visitors. In addition to the famous crab statue, there is a mermaid statue and a few statues of monkey climbing trees on the shore.
2. Experience the Crab Market and enjoy in fresh seafood
Pretty sure that there's no other place that can be a better fit to eat seafood than seaside towns can. One of the famous seafood there is crab.You should go to the Crab Market to choose all of the ingredients fresh out of the ocean for your dishes. This place is full of people wading in and out to fill up their crab pots, especially at morning time. However, the fresh seafood is always available for you to choose for your lunch and dinner. Apart from the seafood, you can also find other Khmer and Western dishes so that you do not have to quit meals if you are allergic to seafood.
After finishing buying your crabs, you can ask the sellers to cook it for you right away. Steaming or frying or grilling with chili sauce all depend on your preferences. Find a nearby table, get your dishes a little pepper and a lime, and dig in! If you do not like to eat in such a crowded open market and like to have a decent seat, you can go right away to other Crab Restaurants, they have very excellent chief and the menu there are also more varied for you to choose from. If you go to Kep but have not eaten crab dishes, then your journey is not completed.
3. Explore old and historic villa
Before the 1970s, Kep was a famous resort town. During those years, wealthy Khmer and French colonists built houses with beautiful architecture overlooking the sea. Over time and war, these houses gradually became abandoned and a special feature in Kep. Today, this is Kep's tourist attraction, they come here to check-in, take photos and explore the impressive architecture of the 70s.
4. Visit local pepper farm
The areas around Kep are famous for green pepper. Coming to these farms, you can walk around the garden, experience the picking and processing of famous dishes from green pepper.
5. Trekking, hiking in the park, caves and exploring
If you're truly an explorer, can't wait to testing the nature and your own limits, then don't miss the opportunities to do so at Kep. Visit the limestone caves or hike to the top of Phnom Salei (in the mountain areas of Kampong Trach). You can also check for the motorbike tour of Kampong Trach, which starts in nearby Kampot.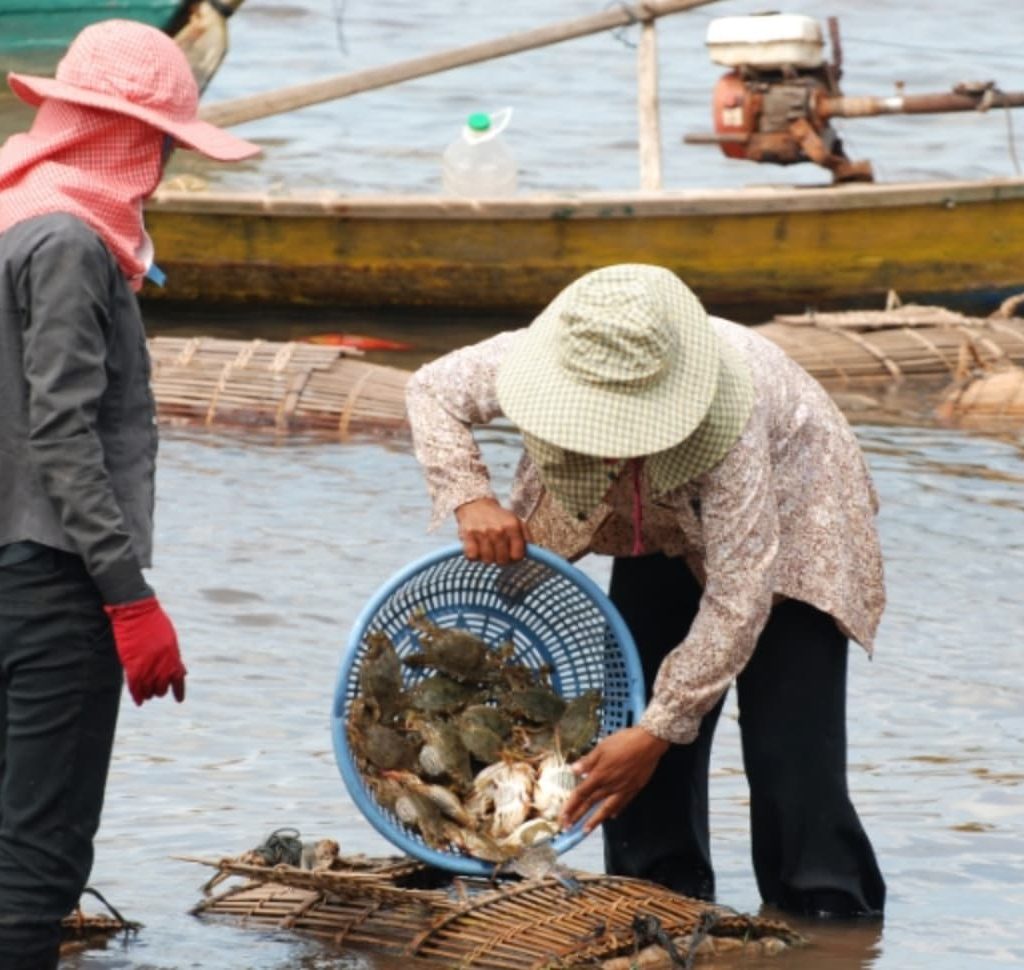 Kep National Park is another promising place to go to when you're there, which encompasses 53 square kilometers on the small mountain that rises out of the center of town. . A carefully preserved forest, it is home to a variety of birds, insects, monkeys, lizards, butterflies and a few other animals. There is an 8 km long road where you can walk, bike, take some pictures, admire the natural beauty or climb. Along the way, you can see some beautiful scenes of Kep, Kampot or even Phu Quoc Island of Vietnam.
6. A trip to Rabbit Island
And in the end, if you're tired with all the hiking and eating stuffs, looking for a place to really spend sometimes alone for examples, just like when on the movies, usually all the characters who wish to escape from reality to block themselves in a place where no one knows who they are, just the beautiful scenery and them, in this case: a beautiful beach with literally no one. Then it takes you only 30 minutes from Kep to Rabbit Island to enjoy this experience. Maybe before leaving and going on the boat, buy yourself some foods, snacks would be great, beers of course and bring some books, with earphones. Best time to heal.